Sydney Relocation Company Insights: Questions Before Moving
Being one of the leading Sydney relocation company in New South Wales, we've seen companies do pre-mature moves. They've put themselves into the process without doing the right preparations. And knowing the negative effects of pre-mature moves, we'd like to provide better guidance on how you should prepare for it in this article, and in many more articles that we will be publishing. And this is for businesses like you who want to move their offices the right way and with no hassle.
Contact us for a Free Quote on Your Office Relocation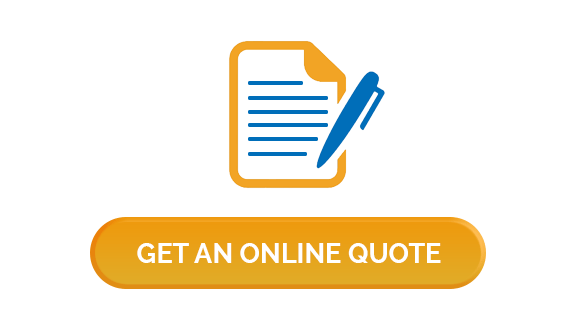 A company move is a tedious process. In fact, it is a big decision to make. It can either make or break the future of your enterprise. A Sydney relocation company will only do the mere transition of your office location. But then every decision that you will have to make—which apparently has the greater weight—depends solely on your discretion. No business relocation hacks can take away the intensity of its importance to the future of your business. You will really need to double check certain aspects of your overall transition before you actually start pulling triggers to your move. And these considerations can be easily made with the help of some essential questions.
5 Sydney Relocation Company Questions to Ask Yourself to Ensure the Move Will be a Success
1. Who do you need to inform about the move?
A business move is not only limited to moving the physical location of your centre. You are actually changing a crucial aspect of your enterprise' identity. And this aspect, if not updated well, will cause so many complications. Hence, it will be best to keep essential people in the loop as you proceed.
There are four main groups of people that should be kept in the loop:
Employees
Clients
Providers
Business Partners
These people should be constantly updated. Otherwise, you can expect complications that will cause great damage to your business. For example, failing to update your providers may lead to deliveries of products and services coming to your old address. Also, your move may cost you valuable clients that you currently have great business relationships with. You need to ensure that this action will relay a positive outlook to them than otherwise. Our business removalists provided a guide for this, you may refer to our blog section for more information.
2. Will you need to give up some employees?
As much as you can choose which of your employees should go with you, they also have the discretion of not going with you too. The big question then is— "will you be able to lose the ones who will not go with?" In answering this question, you need to consider a few things. There is tenure, expertise, position, loyalty and etc if one or two of your most valuable employees will not be able to move with you. Now, are you willing to take the risk? Is there a way that you can persuade them through relocation programs?
Apparently, it will not be easy to simply replace them. And losing them will cause a great deficiency in the overall performance of your business operation. Hence, this question is a crucial deciding factor to take as your reassess your decision in moving your office. It would be best to answer this first before the Sydney relocation company starts with the removal.
3. Is the market potential of your next site worth it?
The market potential is a very broad discussion. But basically, you need to anticipate how your enterprise can survive in the new environment. Will you be able to adapt seamlessly? If you think so, then, by all means, move in with the help of a Sydney relocation company right away. Otherwise, look for a new location for your moving office Sydney, or postpone your move. This is a great example of the things that a Sydney relocation company will not proactively help you with. It's your decision to make and your legwork to do.
4. How much money do you need to allocate for the move?
Budget allocation for an enterprise move does not only consist of the Sydney relocation company payment. You should also consider both auxiliary and contingent expenses. For example, at some point, storage would really come in handy for a seamless move. So, you may need to allocate storage fees as well. Not to mention, there is the cost of the relocation programs for some of your most valuable employees if you take that option.
5. How will you embrace the cultural alteration with the new environment?
A change in office culture is imminent in a move. After all, realistically speaking you will more than likely have new employees than old ones. Processes and systems can still be kept, but you can never expect for things to be exactly the same from the old location. Therefore, from here, it's just a matter of adapting to changes and taking advantage of the culture reboot.
Great endeavours such as moving your enterprise are like jumping off a cliff blindfolded. There is no way to tell whether how deep the fall maybe, or how hard will you land. The only significant question then before your jump is whether you are prepared for what's coming for you or not.
Planning to have a relocation in the future?
Learn more about us and see if we can work together for the seamless transition of your office. You may refer to the pages on our website or check out our blog section. Contact us today and speak with our team.
If you like this post keep reading one of our other posts: Benefits of Business Relocation to Sydney from Canberra