Packing & Transportation
Tips For Moving Computers
With computer systems now an integral part of every business, Movin Office understands that experience, knowledge, and skill in moving computers and technology equipment is a crucial prerequisite for a successful move.This is one of the many reasons why our clients favour our services. Computing and IT equipment currently used all offices today can be relocated securely, quickly and efficiently with our equipment and processes. We will adopt the following packing methods to ensure: Safety, Security, and Move Efficiency.
Monitors and Processor
Having relocated thousands of computers for many companies and organisations we have developed the products and processes to do this efficiently. We believe we have found the most practical, safe and efficient method of wrapping computer components for transfers.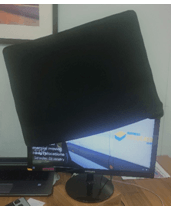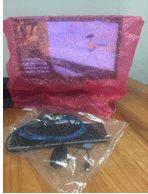 Individual specialised 'Anti-Static Computer Bubble Bags' will be used to wrap each component, the screen, and processor unit. The material used in the construction of each bag is an anti-static toughened poly bubble sleeve. The dimensions and durability of these specialised bags allow each component to be slipped inside with ease, in readiness for transportation. Each bag is semi-transparent, allowing our moving crews to see the identification label on the item in the bubble bag. This is an added assurance that the correct destination details of the item can be seen at all times. The dimensions of the bag are 80cm x 75cm. this makes it an adaptable bag size to fit all size monitors and processors found in most offices these days
Keyboard, Mouse, Peripherals, and Phones
To consolidate the keyboard, mouse and peripheral wiring, Movin Office will supply a large zip lock plastic bag, which will comfortably hold these components and keep them together. The clear zip lock bag allows our move crews to read the identification label within the package so placement in the correct location is easy.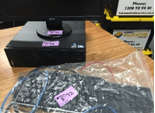 The dimension of this sleeve is 60cm x 45cm. The sleeve also has room to accommodate the telephone for easy access and reinstatement if required.
Computer Trolleys
In addition to the wrapping, of all computer components, they will be transferred using specialised Computer Trolleys, which have:
• Tiered shelving allowing multiple units to be transported safely at once.
• Fully enclosed surroundings to prevent any damage to your technology.
• Nylon wheels preventing damage to newly carpeted/tiled surfaces.
• Provide a fully enclosed capsule allowing multiple handling of sensitive computer equipment to be minimised.
• Specially designed to fit into most lift cavities and internal office layouts.