Mobile Computer Trolleys
Computers are the workhorses of modern-day businesses. And, as such, it is important to make sure they are well taken care of, especially during relocation. At Business Relocation Services, we can guarantee that your computers, sensitive equipment, and data storage devices will remain safe, secure, and damage-free while you move from one location to the next. We have developed the best processes for computer relocations and utilise the best materials and equipment that guarantee safety for your data and investments.
Packing & Transportation
With computer systems now an integral part of every business, Movin Office understands that experience, knowledge, and skill in moving computers and technology equipment is a crucial prerequisite for a successful move. This is one of the many reasons why our clients favour our services.
Computing and IT equipment currently used in all offices today can be relocated securely, quickly and efficiently with our equipment and processes. We will adopt the following packing methods to ensure: Safety, Security, and Move Efficiency.
Monitors and Processor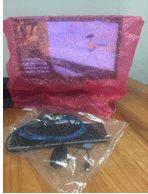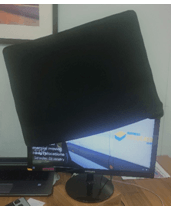 Business Relocation Services offers the most practical, safe, and efficient method of wrapping computer components for transfers.
We proudly provide specialised 'Anti-Static Computer Bubble Bags' that are used to wrap the monitor and the processor unit. Each bag is made with a durable anti-static toughened poly bubble sleeve which allows each component to be slipped inside with ease, in readiness for transportation.
These bags are semi-transparent, making it easier to see the identification labels on the items. The dimensions of each bag are 80cm x 75cm, making them adaptable to fit all size monitors and processors found in most offices nowadays.
Keyboard, Mouse, Peripherals, and Phones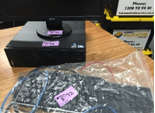 Your computer's keyboard, mouse, peripheral wiring, phones, and other components will be stored together in a large clear zip-lock bag. This ensures that all 

peripherals will easily be found and connected back to the computer. Moreover, since the bag is see-thru, the identification label will also be visible to computer movers. So, placement in the correct location won't be an issue. Our ziplock bags are is 60cm x 45cm and have enough room for components to be quickly reinstated when required.
Computer Trolleys
When relocating your business, you want the best moving equipment for your computers and sensitive devices. They are expensive company assets that contain highly valuable and confidential data you wouldn't want to put at risk. Simply wrapping them in bubble wraps and putting them into a computer moving box might not be enough to prevent damages and losses. A computer trolley guarantees that your devices will stay safe and secure until they have been moved to their permanent location.
Do I Need A Computer Trolley?
If you have a small business with just a couple of computers needed to operate, then perhaps getting a computer trolley might be unnecessary. Just make sure your devices are properly packed and moved with caution. However, if your office requires multiple computers that contain impertinent data, then you're most likely going to need one. Aside from our specialised bags that will keep your devices protected, your sensitive equipment will be transferred using our specialised computer trolleys, which have:
Tiered shelving for multiple units to be transported safely at once.

Fully enclosed surroundings to prevent any damage to your devices.

Nylon wheels that prevent damaged carpets and tiled surfaces.

Fully enclosed capsule to minimise multiple handling of sensitive computer equipment

Designed to fit most lift cavities and internal office layouts.
Here are some businesses that need computer trolleys during relocation:
Government Agencies: Computers found in government offices contain a great deal of information that should never get lost or stolen. This is why it is important to keep them organised in a computer trolley during a move or relocation. One tiny accident on one of their computers could cause a big problem for the agency and the individuals involved.
Banks: Bank computers hold all their clients' financial records. This is where they can track all the transactions made and check account balances and information. By using helpful moving equipment such as a computer trolley, every computer, along with the data in them, will remain intact and quickly accessible when necessary.
Offices: Law offices, accounting firms, insurance companies, and other similar businesses that rely heavily on computers also require computer trolleys. This way, everything remains safe and organised while relocating. No data will be lost and their devices can be properly connected and used right away upon reaching the new facility. 
Warehouses, Retail Stores, and Other Businesses: Establishments with a huge organisation and inventory necessitate computers to run their business. It is not just for storing data, but also for communicating, marketing, planning, etc. By making sure their computers are kept neatly stored and protected in a specialised trolley, a smooth transition can be guaranteed.
CHOOSE BUSINESS RELOCATION SERVICES TODAY!
Computer equipment relocation is a sensitive activity that shouldn't be taken lightly. By hiring expert computer relocation services, you can have peace of mind that your computers will remain scot-free. They will be intact and easily accessible after reaching their final destination.

At, Business Relocation Services, we have successfully helped different types of businesses with their computer relocation needs. We also provide services fit for every stage of your move, from the point of planning until you've finally settled into your new location. For a free consultation and estimate, give us a call on 1300 92 9440.