Computer Movers - Relocating Computer
Computer Movers for Relocating Computers and IT Equipment
How to prepare for your technology relocation
Considering a move of your most critical business tool may put you at pains, but being realistic about the process and undertaking the works with a company that has a track record in efficient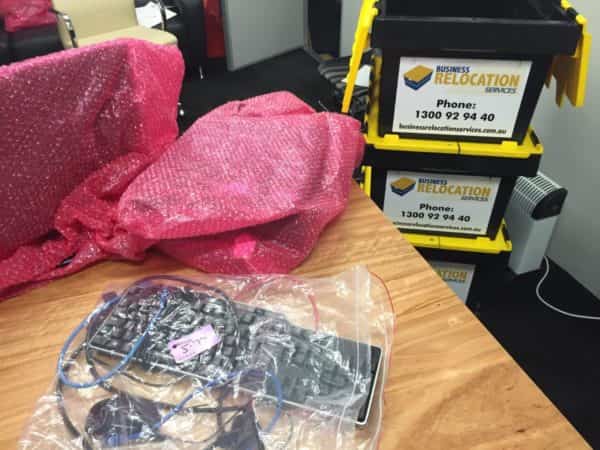 seamless relocation processes will keep you calm. Let's face it, there are countless people that have relocated a computer from one place to another. But you have hundreds to move, and your main concern is business continuity and having an operational work point next business day. There are computer movers company that move thousands of desktop computers and associated servers on a weekly basis.
Things to consider:
The process
The timeline
The service you require
Disconnection reconnection and testing
Mounting of monitors and processes
Cable management
Proper planning and making sure you know how the process will run on move day. Moreover, Business Relocation services will ensure that your ITC migration will run seamlessly on the day. Engaging with a contractor that has the ability, process resources, and adequate equipment is critical to the success of your relocation. Ensuring the process is documented and a trial kit set up has been completed will minimise many of the risks during the physical process. In addition, allocate your resources to specific tasks of checking the contractor's process through the day. Don't assume that your internal IT staff will be able to do all the work. They will have countless other tasks and processes that need to manage. And simply they don't have the time to handle the desktop relocations. Another key point, your contractor should provide sufficient planning and process management, so that your critical timelines are carried through. From the development of a relocation strategy and provide stakeholder and vendor management. Not only that but also staff briefings to the disconnection, relocation, placement reconnection and testing.
Planning the transition to a new space with your appointed contractor will significantly minimise the impact of this computer move on your business operational processes.
At Business Relocation Services, we understand the comprehensive array of delicate electronic equipment that drives your organisation including computers, servers, photocopiers and communications equipment. Our project staff will ensure all the planning and timelines are put in place to allow our IT and server relocations staff who have the specialist skills along with the appropriate protective materials and handling equipment to ensure that your IT equipment is relocated with utmost care in a timely manner. Call us today to properly plan your computer relocations