Office Relocation Checklist – A Step-by-Step Guide for Your Next Move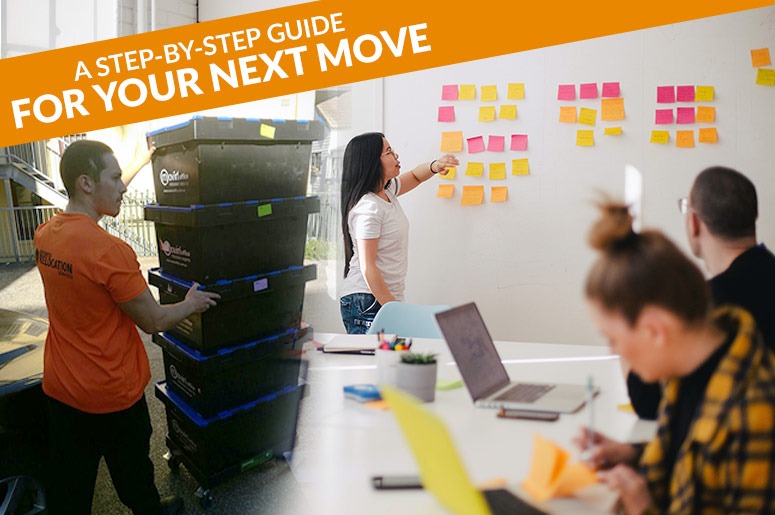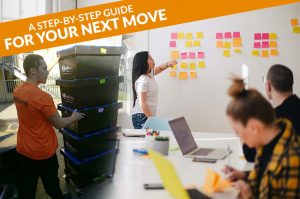 Several factors contribute to the success of an office relocation — a dedicated team, a professional office moving company, a detailed action plan, and more. Regardless of the size of your business, however, having a detailed office relocation action plan can prevent issues from popping up during the move. To help business owners and managers such as yourself achieve a stress-free move, we are sharing this office relocation checklist to help guide you on what you need to do.
Ready To Move? Need A Free Quote? Call us Now!

1300 92 94 40
Office Relocation Checklist for a Smoother Move
Step One: Advanced Preparation
For some, preparation is all about straightening out the kinks right before moving day. For others, it means months of reviewing, planning, decision-making, and more.
You may have your own preferred method for approaching the move. Moving experts, however, suggest having a detailed office relocation action plan at least a week before the move.
Below are a series of things you should do before the office relocation.
Review your lease on the commercial property – Find out how soon you should start the office moving that lets you take full advantage of your payment while not losing your deposit.
Collect quotes from different office moving companies – The goal is to get the best value for your money; this means quality service at an affordable rate.
Consider getting moving insurance – If you're moving expensive equipment, you will need insurance to protect your assets from damage.
Put together a team of organised and responsible people – Moving requires a detailed office relocation action plan to reduce stress and challenges, so make sure you find a team that can create a plan and follow through with it with minimal bumps along the way.
Step Two: Communication
All relevant internal and external parties should be informed as soon as you have a detailed office relocation action plan in place.
Parties who should be notified and updated of the move include:
The current property manager or landlord
All team members
All employees
The IT department (the sooner they're informed, the better)
Local partners, supplies, and any affiliated businesses
Your change of address should also be forwarded to the following parties/individuals:
Partner businesses and clients
Any governing organisations
Banks and financial institutions
Telephone company
Water company
Accounts department (if any)
Insurance company
Internet service provider
Other third-party entities you work with
Step Three: Immediate Preparations
As you draw closer to moving day, your team needs to kick into full gear — there's a lot to do!
To make sure your office moving targets are met, you'll need to:
Have an inventory of existing furniture
Plan out and order new furniture you may need
Gradually store items and equipment in a self-storage facility (your moving company can help with this)
Get a detailed floor plan of the new office
Send the floor plan to the office relocation company
Create a plan for employees who will need to work remotely
Finalise security codes for the new office
Sign any necessary paperwork
Take care of permits and licenses
Step Four: The Move
If you follow the previous steps in this office relocation checklist, you'll be surprised at how stress-free an office relocation can be. Of course, much of the work will also be taken care of by the office movers. This is why it's crucial to find a professional moving business with years of experience.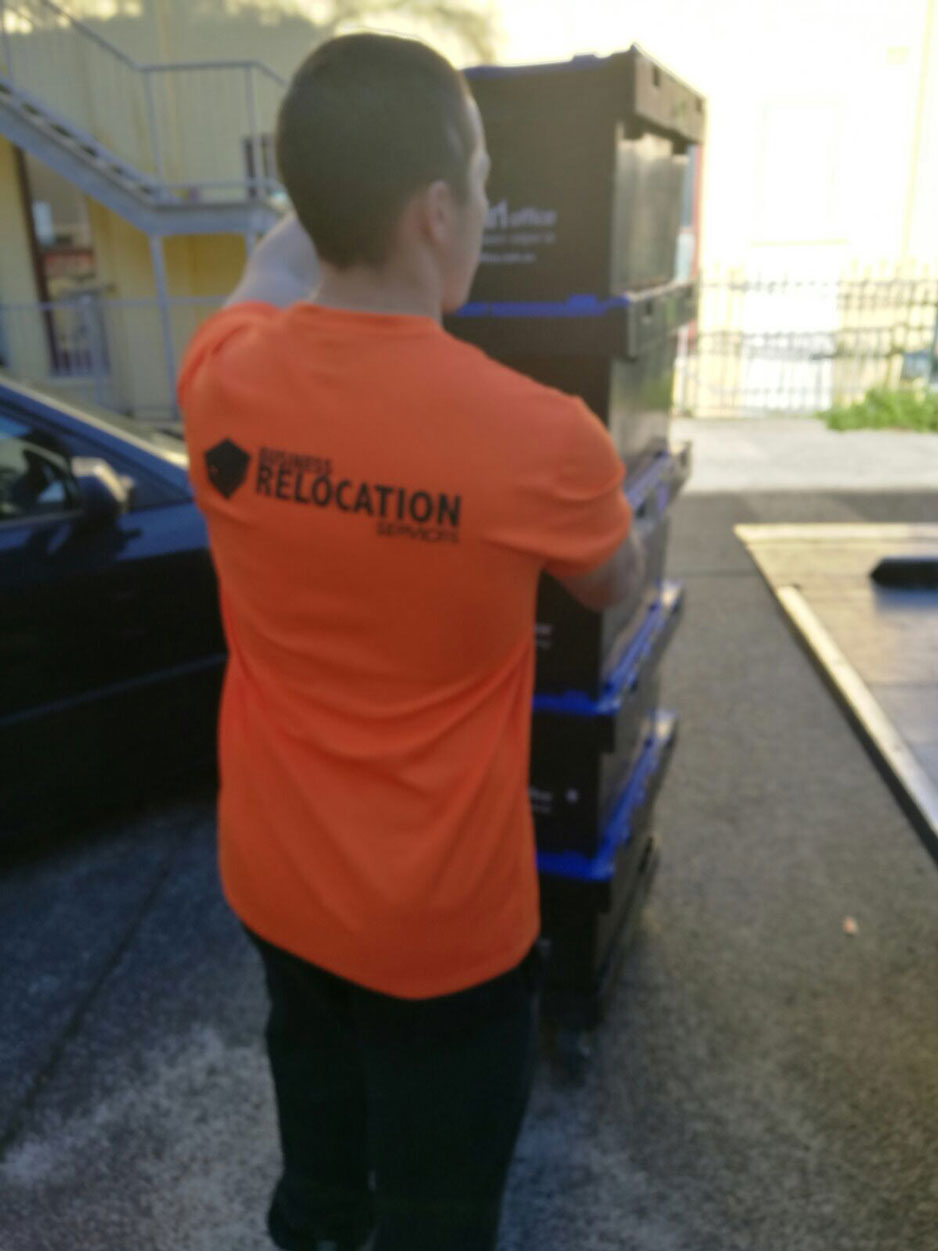 During the move, it's best to focus on these key things:
Proper handling and storing of IT equipment
Tracking the movement of other large and valuable equipment
Proper arrangement of furniture and items
Keeping the office relocation company and your own team stocked with refreshments
Making sure that all telephone lines, internet services, and water service are operational
Wrapping It All Up
Office relocations can be challenging work but following an office relocation checklist will make the move much easier. If you want to get the best advice for planning, Business Relocation Services not only provides you with expert insights on planning the move but also quality moving services at an affordable cost.
If you like this post keep reading one of our other posts: Warehouse Relocation Checklist: Your Way to Easy Move