What Are The Signs You Might Need to Hire Commercial Relocation Company?
Business relocation is not as easy as packing your stuff and moving next door. It takes thorough planning and with the right people that know exactly how relocation is done. In fact, planning is the backbone of relocation and the people behind it are the organs that functions are vital. When hiring a commercial relocation company, background and performance are vital to the success of the plan. Don't just only look for the good, always go for the best! In this way, you can be assured that your relocation is completed with minimal downtime.
Knowing that the pros are in our back to assist is the most reassuring fact. On the other hand, hiring a commercial relocation company that can bring you a smooth move is a good option. They can save you from stress; thus, making your business downtime minimal. No matter what your relocation needs are or whatever the size of the project, small and big move, the best movers can handle it with ease!
Contact us for a Free Quote on Your Commercial Relocation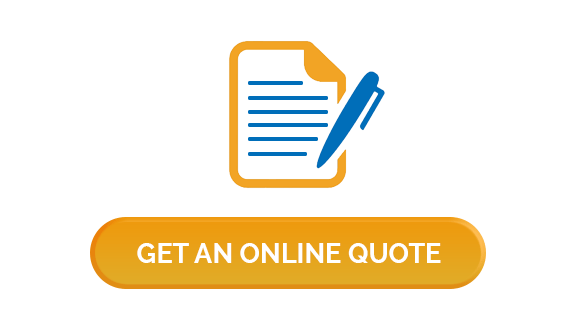 Below are some of the signs that you need to look into when you are not sure if you are going to hire a moving company or not. You might change your mind once you are done reading it and decide to hand the task to us!
3 Signs You Might Need to Get Commercial Relocation Company
1. Got Heaps of Goods to Move
If you are hesitant to relocate, one of the signs that you have to check is the number of your belongings that need to get transferred. Over the years, you might be having heaps of good stuff and collection. If you have things that are no longer of use but still want them anyhow, self-storage can do the trick. You can just stock it all up there for safekeeping and retrieve it anytime you want. In this way, you can assess even more the important stuff that you may need to move. For other items that are necessary to relocate especially the office equipment, hire a team that will help you do it for better convenience.
2. You Only Have Limited Time
Thinking about the time of interval of your business closure allocated for relocation is highly recommended. Why? Simply because it will affect the income and productivity of your team if downtime is high. Without proper knowledge and techniques, there is a huge chance that you can't meet your set date and deadline. When worse comes to worst, you might even get delays on any parts of your move. However, if you choose to hire a commercial relocation company, the process will be smooth and easy. You can also even prevent yourself and your team from getting injuries or accidents.
3. It is Your First Time to Have a Relocation
Whatever your reasons are for deciding to relocate, always ask for some assistance from a reliable commercial relocation company especially if it is your first time. With Business Relocation, we are not only providing good quality services but also a reliable and professional team of quality removalists. We will make your move hassle-free and effortless, from packing, unpacking to transporting too.
These are just a few of the important signs that you have to check before hiring a moving company. If you think you can handle it on your own, then go for it. But if you are not that confident, let the professionals handle it. No matter how big or small the move is, they can handle it with ease. You don't have to stress yourself up and lift boxes, all you need is a good plan and an expert team of movers. It might be a bit pricey but you can get an assurance that it will all be worth it.
You can find more about our services offered by visiting our blog section. We have lots of helpful articles, hacks, and guides that you can read. For inquiries, feel free to give us a call and let us know what more can we offer you when it comes to your moving needs.
If this post interests you, then keep reading one of our other posts: Factors Influencing Business Relocations Chullora