Business Relocation Services: Office Removals
Looking For an Expert - Office Removals Sydney Service?
Release the stress, when planning your office removals. Call the team with the experience and service delivery guarantee. Our individualised office removals Sydney solution is what you need. Get our skilled, experienced office removals team to work on your relocation. We're here to ensure that your business is relocated fast and efficiently. Not only that but also with minimal downtime and stress to you, your staff and customers. Plan your office removal with us and you enjoy the whole process. From;
Detailed planning.
Fixed pricing.
Office Removals Management.
Technology Relocation Services.
Professional Sequence Packing.
Dismantle and Reassembly Services.
Comprehensive Transit Insurances.
Business Relocation Services will make you feel like an expert when it comes to the delivery of your office relocation.
Office Removals Sydney
We provide a range of specialist Office Removals services in Sydney and surrounding areas. Our teams will assist with all aspects of your office removals service. From planning to packing and also in relocating sensitive equipment you are assured that our experience will deliver the service you need.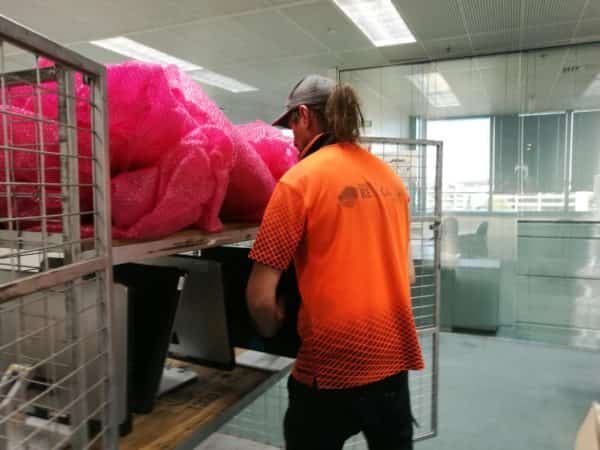 Commercial Removals
Business Relocation Services has a professional and fully experienced team of employees, who are specifically trained to suit your commercial removals. Our fully equipped and modern fleet of vehicles, along with specialist equipment is designed to efficiently deliver commercial removals. Combined that with our trained and professional staff, Business Relocation Services can assist with any type of commercial removals situation, with all its complexities. We also have specialized trained packing teams, with up-to-date processes and techniques. In particular, only high quality and specially designed commercial relocation equipment are used to assist with all your removal requirements. Whether needing a straightforward commercial removal or if the full project service of packing-unpacking, disconnect and reconnect of technology, relocation of all fixtures or asset management and disposal along with the lease completion is required, Business Relocation Services offers only the very best to all of our clients.
Relocations Sydney
Business Relocation Services provides office relocations for all areas of Sydney, Canberra, and Melbourne. Our professional and personal service is base on the idea that commercial movers can interrupt your daily business operations when relocating an office and getting into your new premises with minimal interruption and disturbance to the business is of utmost importance. We will work with you and your team to plan your office removal Sydney down to the last desk and computer. Our expert staff can pack and unpack your office supplies under your direction so relocating office, need not be a stressful event.
Commercial relocations
Business Relocation Services has handled all types of relocations services in Sydney, Canberra, and Melbourne. Our staff have all sorts of expertise and will work and share this with your relocation management team to compile an exit strategy for all aspects of your commercial relocation. Our project and move management staff along with our sequential packing and physical relocating teams, together with our range of specialist equipment can quickly and accurately pack and relocate your office, library, hospital, technical equipment, and other commercial needs.
Business Relocation Services- Office Removals Sydney Relocation Experts contact us for your next Office Removal