Office Removals Sydney – Office Removalists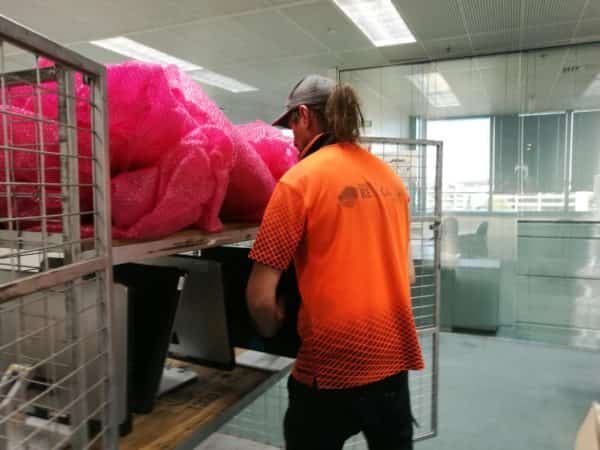 Here at Business Relocation Services, we aim to make your moving office a perfect one. We do this by helping our customers every step of the way, from planning your office move to physically getting ready for the relocation day up to completing a post-relocation service. We can also arrange asset disposal or storage. Our experienced moving office Sydney crews will help you and your staff. efficiently relocate your office and equipment from one place to another, with minimal interruption to your commercial operation. We also offered a broad range of office removals and relocation services, undertaken by our moving office project manager's teams and office movers crews to help you settle into your new working environment. Business Relocation Services will provide a range of services such as:
Sequential pack and unpack
Workstation relocation and reconfiguration
Office Movers
We focus on delivering the service requirement of our customers. No matter what service you need. The experiences our team has gained over the years moving hospitals with delicate and sensitive equipment. to moving sensitive computers. Or the specialist sequential packing and moving library services. Our security moving crates for packing of the medical files. We even provide offsite storage and asset management. When moving Hotel furniture and fixtures. Planning or completing a warehouse relocation, Business Relocation Services have the resources to plan and deliver any move.