Moving Office Canberra
We Strive to Make your Moving office Canberra a Positive Experience
Moving Office Canberra help our customers every step of the way. First, planning your office move. Second, to physically getting ready for the relocation day. Lastly to a completing a post-relocation service and asset disposal or storage. Our experienced moving Office Canberra crews will help you and your staff efficiently relocate your office and equipment from one place to another. Without any minimal interruption to your commercial operation. We offer a broad range of office removals and relocation services. Of course manage by our moving office project manager's teams and movers crews to help you settle into your new working environment. Business Relocation Services movers will provide a range of service such as;
Office Removalists Canberra
At Moving Office Canberra we are experienced commercial furniture and office removalists company that offers a total end to end moving office service. We also offer a professional reliable, cost-effective office removalist service. Not only that, but also our sales and project managers to our trained moving office crews that complete the relocation. If you only want to move your office across the floor, even around Sydney, we will take care of moving your computers, workstations, files, and furniture.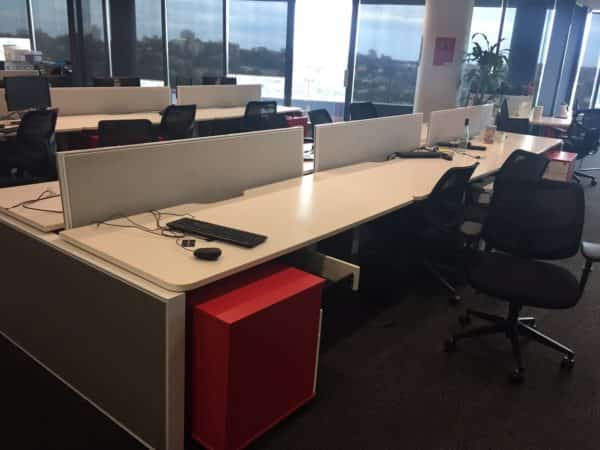 Business Relocation Services will tailor a solution to your moving office needs in Canberra.
Office relocations weather it is a simple shuffle across the floor or even to the most complex office moves will also require full planning and management. In order to assure that the physical relocation is completed swiftly and accurately. Additionally, these can all be plan and supervise by our moving office removalists teams. Let Movin' Office fully trained commercial project managers, supervisors and office removalists take the care off your staff and equipment during your office relocation anywhere around Sydney, and New South Wales, by using our specialized moving office services.
Moving an office
Moving an office often requires the services of a specialist relocation company. Business Relocation Services has the knowledge from years of service and completion of many large and small office moves. Our experience will help us to help you plan to prepare and complete your office move. Moving an Office internally or moving your company to a new location requires planning, from seat allocation to file and storage audits and space requirements. Business Relocation Services has the experiences and resources to ensure all aspects of planning and moving an office move.
The process of moving an office or undertaking a commercial removal begins well before the move day and ends long after it has been completed. We provide a full range of moving office and commercial office removalists services,  computer and technology removals, commercial storage, office removal crates and skates for packing or secure transport of files and documents. Moreover, Business Relocation Services has the knowledge to carry out your office moving or business relocation with ease.
Office Removalists Canberra
Our unique approach to office removals and business relocations become an integral part of any moving office Canberra or business planning to relocate. Our team is there to assist and make your office removal and relocation. Whether internally or from one premises to another, you can be assured our moving office removals team will manage your office relocation to program and as smooth as possible.
We can provide a fixed quotation or complete work on a simple and noncomplex hourly rate schedule. Either way, we welcome the opportunity to work with you when your next moving office.
After all, we are the "office relocation experts"
Canberra Office Movers
Business Relocation Services provides office movers for all areas of Canberra and ACT regions. Our professional business relocation and commercial moving service, undertaken by our fully trained office removalists ensure your office move will be completed in a timely manner.  In that case, we provide a comprehensive range of moving office moving services and specialist equipment. As well as to undertake both internal (churn) moves or moving your entire business to new premises. We have fully trained office movers and the specialist vehicles to confidently relocate your company to its new premises. Movin' Office is your commercial and business relocation specialist.
Business Relocation Services specialises in completing all aspects of an office move. Our project supervisors and office movers will quickly and efficiently complete your computer, IT and technology relocations. From planning and completing the sequential packing relocation and unpacking of high-security files or simply just move your office and commercial furniture and fixtures. We have staff, equipment, and procedures to assist with packing, dismantling, reassembling all items in your office. Rest assured our moving office crews will complete your business relocation to your new facility in timely and efficient manner. Whether you are planning a one-off office relocation or an ongoing internal relocation service within your existing site, Business Relocation Services movers have a relocation solution as well as trained moving office Canberra teams and proven relocation processes to assist your company at every level.
Movin' Office your Moving Office Experts in Canberra contact us today