Moving Office Melbourne
At Business Relocation Services we strive to make your next moving office Melbourne a positive experience by helping our customers every step of the way. From planning your business relocation – to physically getting ready for the relocation day – to completing a post-relocation service and asset disposal or storage. Our experienced office movers will help you and your staff efficiently relocate your business from one place to another, with minimal interruption to your commercial operation Furthermore, we offer a broad range of office removals and relocation services undertaken by our office movers crews to help you settle into your new working environment. Business Relocation Services movers will provide a range of services such as:
Sequential pack and unpack
Workstation relocation and reconfiguration
Computer and technology relocations
Physical relocation planning, moving office checklist and tips
Asset storage or disposal
Office Removalists Melbourne – Melbourne Office Movers – Moving office Melbourne
Business Relocation Services has successfully relocated many companies. With years of experience and gained knowledge of this field, our movers can move and relocate your office with ease. Be it moving office, computer, servers, and other sensitive equipment, together with our team of moving experts with effective moving equipment, rest assured your relocation experience will not be far from perfect. Furthermore, behind every successful relocation is a specialist. Business relocation services has a team that runs on the board when it comes to efficiently relocating companies to their new facilities.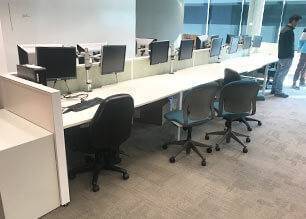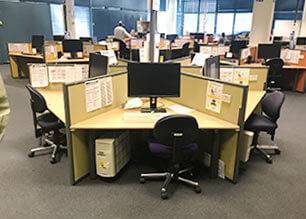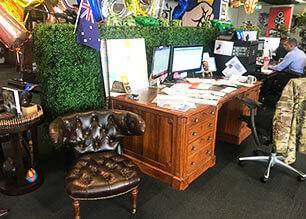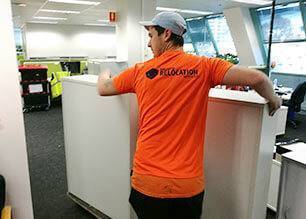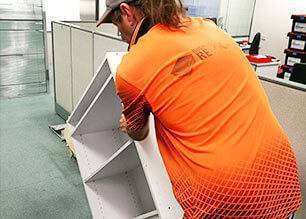 Business Relocation Services' staff are well trained to fit their job requirements and are equipped with state pf the art equipment. All for the purpose of efficient execution of every business relocation that we do. Each member of the team are certified experts of their field and all of them comply to OH&S procedures and equipment usage. Innovations and experience gave us the equipment that we are using in our trade. Overall giving our clients the guaranty of a smooth and efficient process.
Office Removals Melbourne
Our unique approach to moving office Melbourne and business relocations sees the Business Relocation Services team become an integral part of any office or business planning to relocate. Our team is there to assist and make your office removal and commercial relocation, whether internally or from one premise to another, you can be assured our office removals team will manage your office relocation to program and as smooth as possible.
We can also provide a fixed quotation or complete work on a simple and non-complex hourly rate schedule. Either way, we welcome the opportunity to work with you on your office removals or next business relocation project. After all, we are the "relocation experts"