Quick FYI Regarding Relocation Clauses
Relocation experts are normally not the kind of people to ask about relocation clauses. But then, it is an issue that many companies on the move mostly encounter at some point. It is a dormant risk within the terms of the office lease. Although landlords don't often exercise this, it would nonetheless cause great damage to small businesses when the occasion calls for it. So, never take the relocation clause of your lease for granted. Make no the same mistake many people make during commercial relocation. Having said that we will provide an overview of what a relocation clause or substitution space clause is. This is also for you to protect your company's best interests. Furthermore, we will provide further insights into how you can lessen the damage that will cost you if ever it is exercised by your property manager after you move.
Contact us for a Free Quote on Your Business Relocation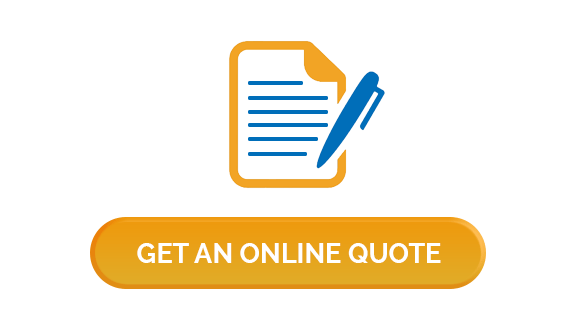 Finding a new location of your business is already hard enough, considering the number of things that have to be considered. Even though the commercial removalists insights which are provided by relocation experts can offer great help in lightening the load, it's still a huge risk. Now, even in an ideal scenario where you were able to successfully move your trade with less hassle, there is still no guarantee that landlords or the property managers will not take advantage of the next offer for the property unless you've been a step ahead of them the whole time. Meaning, you have taken the necessary precautions to protect your company's best interests as early as the negotiation stage of your lease.
So how do you do it? Here are:
Insights from Relocation Experts Regarding Substitution Space Clauses:
Okay! So, before we approach the problem. Let's cover the main facts first. Let's answer the questions below:
1. What is a relocation clause?
Substitution space clause is a term or a section in your lease contract that grants your property owner the right to move you to another space within the building in their discretion. They can do it after providing you with a notice that states the amount of time that you have for you to comply. Let's say you've already moved your office. But the it doesn't stop right there. There's still a chance that at some point in the future, the property manager will decide to relocate you again.
Meaning, after you've spent time and expenses in setting up your new office, you will have to do it all over again in a new space within the building. As aforementioned, it is likely that your property manager will actually take advantage of this clause. But then there is no assurance that he/she wouldn't put your company in a stable disposition. So, relocation experts highly recommend putting consideration on it in your lease.
2. Who is more likely affected?
Relocation experts say that most often, small businesses are affected by this. Especially when more potential companies offer a better deal to property managers. Small offices are left with no other choice but to comply. Or find a new building to negotiate a lease with. Meaning, another removal procedure to go through and another budget in hiring relocation experts have to be dealt with. If the owner of the small office has enough funds, they can use extra funds to acquire modular storage services to help them as they move, but then the damage has already been done either way.
3. Common templates of substitution space clauses
Most of the time, property managers simply look for templates online and reword it to draft their own substitution space clause. But here is an example provided by relocation experts:
Sample #1
Property managers should have the discretion to relocate the tenant to a substitute space within the building (Property Premises), which substitution space should be of considerably comparable size or larger to the property. The property manager should provide a ninety (90) days prior notice of date effectivity of the relocation. Which notice shall indicate the date when the tenant should move, as well as a description of the substitute space. The property manager should shoulder any expenses on behalf of the tenant or refund the expenses incurred by the tenant due to the move. Under the condition that the tenant must present receipts, invoices or other evidence reasonably satisfactory to the landlord relating to such expenses…
Your property manager may have a different or similar clause. But the point is that you should have a clear understanding of what it is about and its details.
4. How to stay a step ahead of your landlord
Finally, now that we have the necessary thoughts laid down. It's time to answer the main question and hear out what relocation experts recommends in taking a step ahead.
The first thing that you can do is to make an attempt to remove the substitution space clause altogether. Although if you are a small firm, there is less chance that the landlord will grant the request. But it's worth the shot. Otherwise, you can request to reword it. It'll be your chance to make the terms a win-win for you too as much as it is for your property manager. For example, if the main value of your leased property is more to its position in the property then you can at least compromise to giving it up to a considerably comparable size. Just as the clause in the example given above by relocation experts.
Now, if all else fails. Then you will have to decide immediately whether which next course of action you should take. If moving to another location presents to be more beneficial to your company then act accordingly with no further delay to avoid further damage. Or even better, make the decision before even signing the lease.
Final Words…
No matter how great your business relationship with the property manager is, it does not preclude the fact that at the end of the day business is still business. So, ensure that your lease terms are in line with your company's best interest. Otherwise, make a better decision. If you can't amend the lease terms to a win-win situation for both you and your property manager, then perhaps it's better to see what is the next best thing for you.
Get the best industry tips right here!
We will help you the best way we can by offering helpful tips like this. As we all know, moving is really a daunting, complex, and huge undertaking for your company. So, keep posted for more tips and insights in our blogs, or give us a call.
If this post interests you, then keep reading one of our other posts: Moving Your Office? Ensure the New Location Is A Win!