What are the Ways of Preparing for Business Relocation?
Business relocation is not as easy as 123. It needs a lot of preparation. You need to learn what are the process involved in preparing for business relocation plan work. Start from checking the potential costs and expenses, get an estimated budget.
Having a good business relocation plan will result in a much easier move.
1. Start Your Preparation Early
The earlier you start your preparation the smoother and better the relocation process will take. Preparing for a business relocation plan should begin at least 6 -12 months before your business move. You can ask the people on your team and decide with them how much time is necessary to do the move. Moreover, planning ahead of time could be an advantage. Hence, you will have enough time to look for a business storage facility that you can use while you are still planning for your office transfer.
Contact us for a Free Quote on Your Business Relocation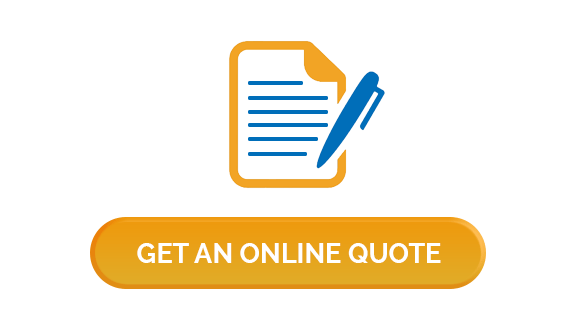 2. Know What You Want
Deciding the things like where you want to move, what you need in your new place and what your new business plan is indeed a good start for effective planning. Consider also the budget expenses you are ready to make. And most importantly, know how to choose the right moving company. These are essentials in preparing for your business relocation. Moreover, it is important to know what you want to make your business move easy.
3. Be Realistic with Your Plan
First of all, be realistic with your business relocation plan. You need to be clear about why you want to move your business. Therefore, ask yourself these questions: "Do you want to lower the expenses of your working sites? Do you still need to move your office? Will this relocation help bring the company to a good and better position? Do you want to make a change like hiring more people? Or maybe you just want to merge departments together?" Those are the information that you also need to consider successfully to accomplish your business relocation plan.
4. Prepare Your Business Relocation Plan
In preparing for a business relocation plan, you need to have your business relocation checklist.  This will serve as your guide in all the tasks that you need to accomplish. Set up your deadlines and make sure to hit your targets to avoid delays. Also, gathering all information to help you organise the relocation is much effective. And in this way, you will have much clearer ideas of the process. Consider the checklist for an effective transfer of your business.
5. Appoint Someone to Lead
When you plan to move your business, it is very important to have the right people responsible for the different tasks. Appoint someone to lead the business relocation process. Let the whole team in the company be involved. Furthermore, work with your team to achieve the company's success in moving your business.
6. Get Removal Companies
Look for high-quality business relocation service companies. Check at least 3 – 5 quotes and compare which one offers the most reasonable price. You can always find relocation companies that offer great services at an affordable price. However, you need to be careful as not all services that offer low quote has a good quality of service. Check your relocation budget. Then test which service company fits your business needs. Once you get in touch with the right relocation company, discuss related issues with them. Thus, giving you the most accurate quote depending on your business needs.
7. Business Relocation Incentives
Check what business relocation incentives are available in your selected location. Make it to your advantage! Every state has different regulations about business relocation incentives. Like waiver of permit fees, workforce training, different types of privileges financing, etc. Check this out and it could be a help for your financial advancement.
8. Keep all the receipts of the move
By keeping all your receipts, you may be able to reduce some of the expenses from your taxes. This may help lessen your expenses. Hence, this is an opportunity that is given to both the person and companies.
Business relocation may sound devastating. But with the help of this article, 8 Ways of Preparing for Business Relocation, you can be stress-free and everything can be done smoothly.
Want to know more about Business Relocation?
Check our blog section for more useful insights that may help your business needs.
If this post interests you, then keep reading one of our other posts: Points to Consider for a Better Move