Relocating Office Checklist
2021-01-14 10:17:16 by Admin in Business Relocation Plans commercial movers Moving Office Office Removalist Relocating a Business
Holiday Season Relocating Office Checklist Planning a commercial relocation during the holidays can be a strategic move, especially if your industry is predicted to be generally slow around this time of the year. Whether you're relocating across Australia or just to a different nearby building, moving during the holidays, however, isn'...
---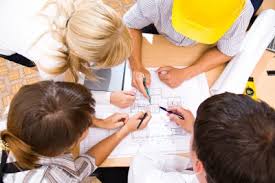 Moving Office Checklist
2015-01-18 20:25:16 by Admin in Moving Office
Office Moving Checklist: Your Ultimate Guide to An Office Relocation Do you have plans of getting relocated soon? If it's your first time doing it, then you probably look at it as no big deal. Which means that you still don't have any idea how exhausting it can be. Unless you're already starting to do it. But if y...
---