Need Business Relocation Services? Meet our Reliable Office Removalists
Business Relocation Services has been in moving business for a couple of decades now and have already earned experience with different types of relocation. Along with it, we have also hired the best people who can deliver the right service to our clients. From our moving team to office removalists, we make sure that they are well-trained in handling various types of relocation. So, no matter what kind of relocation project you are planning to have, as long as it's on our service scope, you can trust us!
Contact us for a Free Quote on Your Business Relocation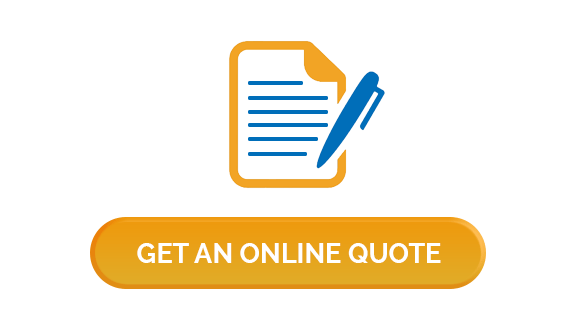 One of the best services that we can provide you is the expertise and knowledge of our office removalist. As mentioned, we never let them do a certain task if they are not that capable and confident of doing it. We put them in tests first and evaluate their performance if they are the right person to do a specific job. For instance, when the client is having a commercial move, there are some factors that we have to consider. Like how big the project is going to be, as well as what kind of items needs to be relocated.
5 Reasons Why our Office Removalist Is On-Demand
1. Provides Convenience
The clients have different levels of satisfaction which they usually based on their overall experience with the service as well as the people who deliver it. We are fully aware of this idea because we have already encountered numerous types of clients and handled their move. Most of them commend our team for providing them convenience in so many ways. From the planning stage to the actual day of the relocation, we make sure that you are going to have a good experience with our service. So, the next time you are going to have a move again, we will be the first company that will pop up into your mind.
2. They are friendly and easy to approach.
Aside from getting them trained about the nature of the job, our team of office removalists is also skilled to build a good relation with our clients. It means you can always approach them about your concerns, if any, about the task. You can also give suggestions and comments about their performance.
3. Has a wide range of knowledge about the job.
In connection to the above reason, providing you with the right answers on whatever concerns you have about the move is another thing that we are proud of. Our office removalist has immense learning about their role with the task. That's why we are confident that they can provide you with the correct and accurate solution to your moving issues. So, you don't have to worry about whether you are going to have a small or big move like the warehouse because along with our other services, we have a dependable team on our end.
1. They are reliable and professional.
One of the best things about our team is that in every task that is going to give us, we attend to it right away which is part of our main goals. Being honest and reliable with what we are doing is what strengthens us into this business. That's why we have also gained the trust of other business companies like Macy's Mobile Self Storage. They can give you great offers and discounts when you have plans of renting storage units.
2. Makes your move easy and smooth.
Lastly, our office removalist can also prevent you from getting into trouble like injuries. Besides, we have also the ability to make your move effortless and polished. Because we understand that you hire us to make your task simple and uncomplicated. And that's what we are going to do once you get our service.
Our company is composed of positive and fresh minds which make us come up with different strategies to deliver you high quality moving services. We value your trust and we know our responsibilities and roles. And delivering you the right assistance that you need is what we prioritise. So you can have an unforgettable moving experience.
If you like this post keep reading one of our other posts: Are You in Need Of Completing Office Removals After Hours?