How To Ease Your Office Move?
As businesses are investing to streamline their processes, increase efficiency, and eliminate bottlenecks, you may be asking yourself how you can enjoy the same benefits for office relocations Sydney.
You can approach your relocation the same way you approach many of your business' operations: by eliminating unnecessary tasks and expenditures and creating a simplified plan.
Successful Office Relocations Sydney Require Planning
To avoid the struggle of an unplanned relocation, there are several things that must be done, such as taking a detailed inventory, organising files, relocating sensitive computer equipment, and coordinating with professional commercial movers Sydney.
Ready to Move? Need A Free Quote? Call us Now!

1300 92 94 40
Often, the best way to mitigate problems is to work with the experts on Sydney office relocation. They've seen and heard it all, which means they can spot potential problems with your office removals.
Common challenges with office moving:
Productivity losses
Coordinating between different teams
Budget management
Location planning
Deciding what to let go of and what to keep
Why Simplifying Reduces Hassle
Simplifying does not mean ignoring your employee's concerns and any rising issues during the move. It's about being decisive and knowing which actions to take to achieve a specific goal.
For office removals, naturally, the goal is to move items from one location to another with fewer challenges as possible.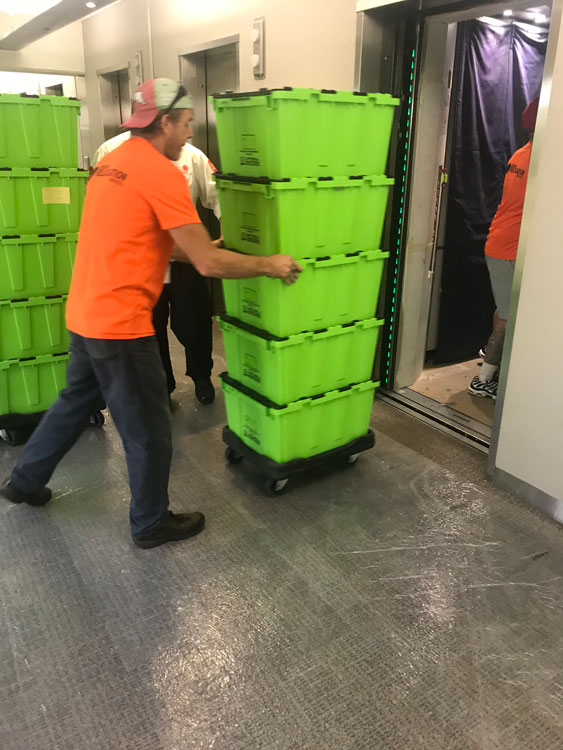 Here are just some ways to simplify your Sydney office relocation:
Sell off unused office equipment or store them in a self-storage facility if you'll have space limitations in your new office.
Have a system that keeps employees and important people updated during the move.
Factor in the cost of lost productivity in advance so there are no surprises.
Prepare a blueprint of your new office and where everything should go while being as detailed as possible.
Run a poll with your employees to hear out their recommendations for the new office.
Consider remote work for employees that are able to, especially if it means fewer losses.
Discuss the Move with Your Project Manager and Your Office Movers
Successful office removals require a team effort to increase the chances of success, but there should also be someone who can facilitate and follow up on each step of the move. This is why you need to appoint a project or move manager.
As mentioned previously, you'll want to tap into the experience and expertise of office movers. An office relocations Sydney company can identify your business' unique requirements and help you draft a plan for a smooth move.
Your move manager can work hand-in-hand with the office removalists to make sure everything goes smoothly and that expensive IT equipment are properly packed, stored, transferred, and unpacked.
Let theIf you like this post keep reading one of our other posts: Best Office Movers in Sydney Take Care of Your Move
You'll likely have your hands full with other matters during the office removal, such as taking care of electricity and internet in the new office or hiring more people to join your growing company. Here are Business Relocation Services, we dedicate 100% focus on a client's office move so you have less to worry about.
If you like this post keep reading one of our other posts: Why You Should Hire Professionals for FF&E, Office Or Furniture Installation in Sydney?