How to Avoid Stress during Office Relocation?
No matter what the size of the project is, office relocation is indeed a tough job. It will bring out the stress in you because of the big risk that you'll take. Without proper guidance and assessment, your endeavour will be all for nothing if the plan is not properly laid out. In fact, getting some helpful tips on how to handle and reduce stress just like this relocation checklist can be a huge help to you. Especially if you're new to this kind of situation, there's a big chance that you'll encounter problems along the way. And not only moving the items you need to focus on but you also have to consider your people's well-being.
Contact us for a Free Quote on Your Office Relocation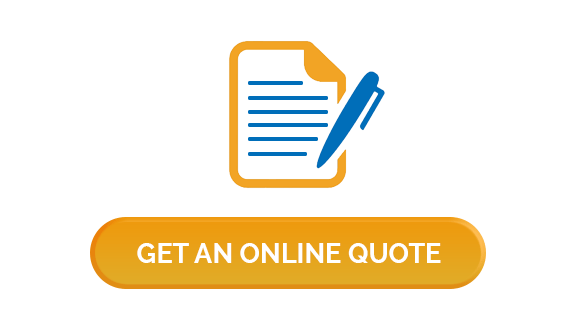 No matter how near or far the area the office relocation is, an unmanageable move can be a huge headache to you and your team as well. That's why we have listed down the 5 easy tips on how to lessen stress when you're having office relocation.
5 Tips For Your Office Relocation
1. Start with Making A Plan
Before you start doing anything, begin by planning first. Doing it a few months ahead before the exact day of the move can be a great advantage. This is a good chance to see your mistakes and find ways on how to improve it. Along with it is letting your people know about your plan and updating them from time to time or whenever there's news with it. This is also a great opportunity to hear their thoughts and opinions about the move. So, they'll not think you don't care for them and make sure to consider some suggestions from them. You'll never know, they may have better ideas than yours.
2. Make Changes on the Digital Address
You have to make sure that your clients and customers are aware of your move. So, change your recent information online with the new one to show professionalism. It's their right to know about it. And it's one way of showing them that you value them. There may be also potential clients that are interested to work with you and contact you. And if your details are wrong, it's surely a lost opportunity.
3. Hire an Expert
Hiring a relocation expert Sydney is another key to reducing your stress when having office relocation. Look for a reliable moving company and professional who can assist you from start to finish. Just let them do the difficult task for you and focus on other matters that you think you can handle.
4. Colour Shading Your Equipment
It'll save you time organising the equipment if you assign colours to it. The same hues on the floor and walls of the new place. In that way, you and your team will determine right away where to place each item once the move takes place. Isn't it much easier than placing them anywhere and shuffling it all over again?
5. Follow the Plan
The main objective of the plan layout is to apply and do what is written on it. As mentioned above, your plan needs to include or have a deadline and details of the task that should be finished on the said timeframe. This will be your guide and checklist to have an effective move and make the process smooth from start to finish.
Moving, whether it's near or far, small or big requires your time, effort and of course, money. This is a bit risky to do especially for first-timers. Because you have to make sure that your equipment is taken good care of. You can consider renting storage units and choose the right moving company for you. That's why, the above tips will help you overcome the excitement and at the same time, fear of making mistakes.
Let the experts do it for you!
Business Relocation Services deliver various types of moving services that'll fit your needs. We also provide great deals that'll suit your budget! What more are you waiting for? Call us today for more details. And by visiting our blog section, you can find more helpful articles and blogs you can read.
If you like this post keep reading one of our other posts: Tips for a Stress-Free Move