How will Correct Planning Result to Best Office Moves?
Planning office moves can be exhausting especially without getting professional help. If you want to make your relocation fast and smooth, why don't you hire experts instead? Not only you can get away from the stressful and tedious process, but you can also have a quicker transition overall. Unlike when you choose to do it on your own, it will probably take a week before it gets finished. This is advisable when your relocation is big and your team can't handle it without any experience.
When you are planning office moves, there is a huge chance that you will be needing to dispose of some stuff that you no longer need or don't want to bring with you to your new location. So, you have to look for a cheap depot where you can store them while your move is ongoing or even when it is already done. It is very efficient and convenient when you get a depot because it has lots of benefits when it comes to your space management. You can keep your business items in self-storage no matter how long you need or want. This is also a good opportunity to buy new items for your new place. Isn't that awesome?
Ready To Move? Need A Free Quote? Call us Now!

1300 92 94 40
Managing the growth of a business is a big part of the planning balance. Many successful businesses start small, with most of their office space set up in the owners' homes or shared offices.  This may save you a few, but when your business starts to grow, it will then be a good opportunity to start looking for a new location. Consider these tips for making a successful office move.
Set a budget and Timeline
Plan an office move properly for the best outcome, poor planning can send your business in the wrong direction from the customer's point, employee enthusiasm and finances.
No doubt about it, moving to a new office location is a significant investment of time and money. There are many things to pay for, including the purchase or lease of the new office space, a new office fit-out, and costs associated with transporting your office furniture and equipment.  If you do not plan your office move well, it is very likely you will go over budget over time.
Before anything else, decide on the amount of money you are budgeting for the big move. If you have a business partner, sit down and discuss how much you can realistically afford to spend.  Don't just come up with a magic number.  You should consider all the things that you need to budget for, including the office fit out costs, new and better equipment, customer disturbance, etc.  Once you get a grasp of what are the things that you need, reach out to office fit out companies to get an approximation to the total budget.
Also, consider the manpower that you will need for the big move.  Why don't you ask your employees to help out?  Give them incentives at work in exchange for their help and they may be willing to lend a helping hand.
Select a suitable location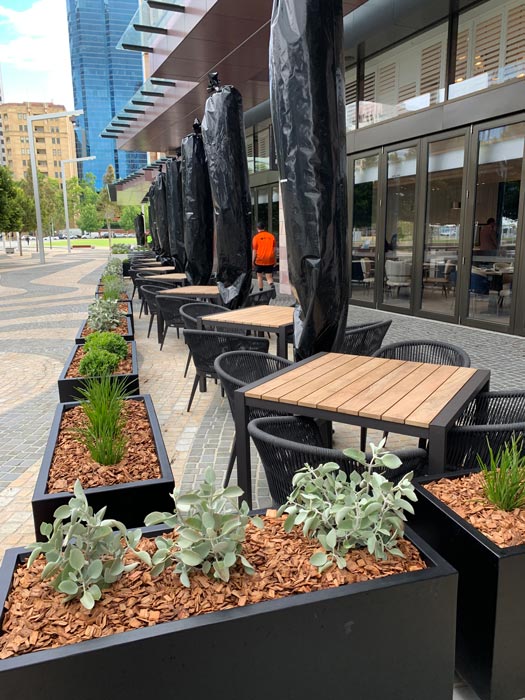 When you plan an office move your new location can make or break your business.  Just because the rent in that area is such a bargain, that doesn't mean that you should settle on that location right away.  You should always think of your clients first.  Would they be willing to travel to your new location to do business with you?  If it's too far away, chances are they won't.
Also, consider the security of the neighbourhood.  Is it a place where your employees can be safe when they walk at night?  Is it a peaceful area free of crime?  Do your research on your desired location first before you decide to set up your new office there.
Consider access to transportation
In choosing a new office location, secure accessibility and that transportation are easy, such as buses, trains, and cabs. Don't let commute be a trouble for you and your employees.
Before you select a new office location, sit down with your employees and consider where they live.  Is the office location central for the majority of your employees so they can easily make the commute?
Consider availability of parking areas
You should also consider parking spaces for employees who drive to work.  Make sure that the office building you have chosen has enough parking spaces to accommodate all their cars.  Otherwise, then choose a location where car park rates are reasonable or affordable.
Pay attention to the location of amenities
It would be convenient for you and your employees if the new location that you choose is situated near amenities including banks, pharmacies, shopping areas, and restaurants.  Whenever a client visits your new office, do you know where to take them for lunch when the next suitable restaurant is far away? What if you are completing a project and you urgently need something to finish the job? All of these contingencies can be settled if you choose an office location near all the vital amenities and suppliers.
Select an office building
After you have decided on the best area to set up your new office and start with your office fit out, you can now search for the right building.  Once again, don't settle on something because the agent has given you a "reasonable" price. The first thing you should check is the building's facade. Is it decent or does it look worn out?  If it's the latter, then it may not be a welcoming sight for your clients when they visit your office.  It is also important to check if the building has 24/7 security and if it has a manned reception area.  All of these can help make a good impression on your clients.
Consider how you will use the office space
Once you've chosen your location and building, it's now time to consider the best use of your office space.  Before doing so, decide on your expansion plans.  If you are considering hiring more people in the near future, then it's advisable to get a bigger space to accommodate your growing number of employees.
When your location is fixed, the next thing to ponder about is office fit-outs.  Before you decide on the office layout, check with the building management if you can get permission to do major renovations, such as setting up office dividers, changing wall colours and installing new lights.  Some buildings do not permit tenants to make major changes to office spaces.  If the restrictions are too great, this may not be the right office for you!
Some final words
Moving to a new office location can be a time-consuming and costly activity.  It's best that you plan this well so it goes smoothly. These are just some pointers that can guide you when you are looking for a new office location.  If you are having a difficult time moving to a new office, consider employing the services of a trusted office fit-outs company as they will be able to assist you in the task of moving offices, starting from providing advice on the most suitable location through to setting up a new office fit-out for your business on the most suitable location through to setting up a new office fit-out for your business.
When it comes to planning office moves, Business Relocation Services got your back! As stated above, we have a devoted team who are fully trained to handle such a stressful task. The best thing about hiring our services is that you can talk to us about everything you want us to do on your relocation. And at the same time, we will let you know how are we going to deal with it. Because we want your consent on every work we are going to make.
One of the tasks that we are good with is planning office moves. Business Relocation Services has outstanding strategies that can definitely work for every kind of move. We know how to handle different kinds of moves, from big to small, commercial, company or library, we got you! Over the years, we have already earned experience in this field so you don't have to worry about entrusting us the job.
If this post interests you, then keep reading one of our other posts: How To Plan an Office Move?