Moving Out Made Easy with Business Relocation Tips
Howdy! Uncertain how to go about your move? Good thing you've found this article! Read through these business relocation tips and execute an easier and more convenient office relocation.
Growing your business at the location where it is located right now sure hasn't been easy for you. And now you need to move it out. The big question is, how do you go about it? It sure is not pretty on a bird's eye view. Packing up, loading your stuff on trucks and doing the move. A clever business person such as yourself should be able to anticipate that it's not as easy as how the label says it is. There is always a catch. Things can easily go the other way around.  Nevertheless, you wouldn't be in this dilemma unless you had a good reason for considering it. So, allow us to help you out. Here are a few business relocation tips on how to make business relocation work for you.
Contact us for a Free Quote on Your Business Relocation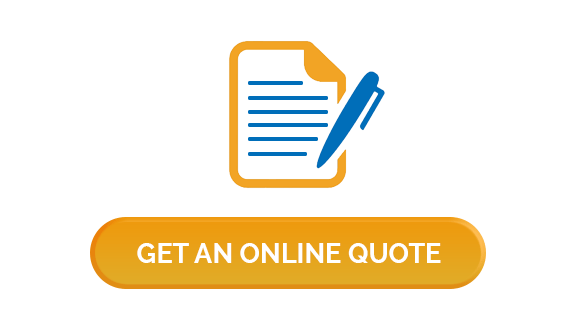 8 Business Relocation Tips:
1. Plan Your Move
Business relocation is already a huge risk in essence. It is a gamble where we'd always hope to get the odds in our favour. In order for us to do so, we need careful planning before we take action. So, before you jump the gun, make sure that you've prepared a well-crafted plan. And that everyone included in the removal team as well as the removal company, are well oriented of this plan. The business Relocations Services team is willing to sit with you and brainstorm regarding the move. We'd be happy to provide insights and add ideas to the table as well. As much as we are the experts in this kind of trade, we'd still let you be hand's on in the project. Planning will help us identify the requirements needed for moving. Also, those unforeseen costs, unforeseen problems and process will be analysed ahead of time.
2. Establish Timeline
Planning how to do the move is one thing. But without the right timing, planning is insufficient. Which is why it's important to establish a timeline. A timetable of tasks and corresponding deadlines to be met. Having a timeline helps you organize and establish your plan in every step of the process. This is also a key factor in collaboration. It's not enough just that everybody knows what to do, they also need to know when to do it. So that the next person also knows when to come in. Timing is everything to a well-oiled plan. It would greatly help in assessing whether a plan is possible or not as well.
3. Secure Electricity and Internet
Before the actual date of move, it is important that your service providers already established your connection at the new location. Either you will transfer your service or set up a new one. Most especially for electricity and internet. Most of your assets in the office requires both of these resources. Therefore, by the time you settle into the new place, electricity and internet should already be good to go. So that you can run your business back up again as soon as possible and minimise downtime.
4. Notify People About the Move and have your information updated
One big risks in moving office is the preservation of business ties. Most especially, the preservation of your client relationships. As pleasing as the idea of getting a new market in the new location, you still need your present market in tacked. Better let them know ahead that your moving. The shutdown that the move can bring to your company may not only cost you some revenue but it can also affect your clients as well. If this endeavour will cause them inconvenience, you can lose them. But if you let them know in advance then they will have room for adjustment.
If you are billing customers then you need to request them to update your address so that you can receive your payments on the new address. Do not forget about updating your website as well. Along with your business cards, stationery, and marketing ads.
5. Hire Professional Office Movers
This is the most essential of all business relocation services tips. As much as how much it thrills you to try things on your own. You have a business to run. Better take advantage of removal services. They can do the process easy and convenient for you. For more information about the benefits of hiring expert business removalist, you may visit our blog posts.
Moreover, here are just a few additional and specific business relocation tips when you hire removalists:
6. Booking your move
Call in advance. You will never know how much preparation you will need until you will have talked to the experts. And believe me, you will need a lot of preparation.
7. Packing your perishables and rubbish

Business relocations services can do an extensive removal service. They can help you with everything and share their insights too. They can do most of the work, but if you'd leave literally everything to the removal team, just make sure to either provide instructions or pack perishable goods yourself. Try to put yourself in their shoes. If you are moving things to someone you don't want to be blamed for anything missing, won't you? And pausing to inquire about the most specific things like "should I take the rubbish bin along with?" might not make sense. Thus, you should tell them about these decisions beforehand so that they can know.
8. Marking your Boxes
Getting organised with your stuff will help the process better. For boxed office stuff, better mark them both on the top and at the sides. Doing so will help you locate something easily especially if it will be needed before or after the move.
These business relocation tips are collective insights gathered through years of business relocation experience. They should make your office transfer easier.
If this post interests you, then keep reading one of our other posts: How to Make Business Relocation Work for You