What Are The Benefits of Hiring Professional Movers?
For your move to be successful and trouble-free, it has to be planned properly — down to the last detail. This is why if you haven't done a business relocation before, it isn't such a smart move to do it yourself. There are too many factors to consider, so it's best to leave it to professional commercial movers in Sydney to take care of the job.
Ready To Move? Need A Free Quote? Call us Now!

1300 92 94 40
The Benefits of Hiring Professional Movers
When you work with an office removalist Sydney company, you may not be aware of the plethora of advantages. Below are some reasons why it's better to work with removalists.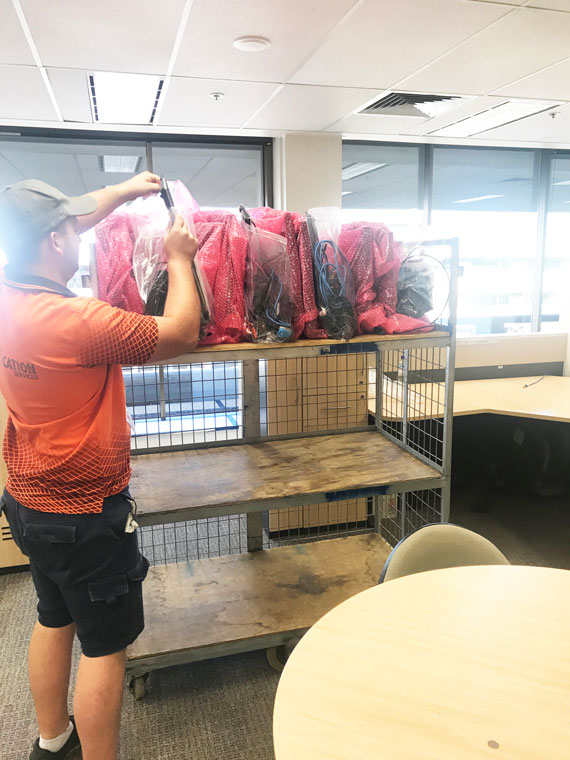 1. Assistance in packing
Packing up stuff for office removals is daunting. Take the edge away by letting office movers handle most of the grunt work. You won't have to worry about packing fragile, large, or tedious office items — the professional commercial movers Sydney will take care of everything for you.
2. Lets you time things better
Since you're relocating your business, you may also be ending some of your monthly services such as your internet or cable service. You can schedule the relocation with the movers strategically, such as on or before these services are set to end.
3. Prevents injuries
An accident or injury is the last thing you want while you're busy with the big move. If your employees have no experience with commercial relocations, moving without injuring can be tough.
Additionally, if your goal is to save money, not hiring professional office movers may even be counterproductive. Accidents can lead to unnecessary costs, and may even delay operations more.
4. Reduces headache
Perhaps the biggest advantage of putting your trust in office relocation experts is the freedom to focus on other key aspects of the business while the removalists do their work. You can rest assured that every piece of valuable equipment is being handled by experienced movers and packers.
5. Can include storage benefits
You may need storage units for your business supplies and equipment. Some professional movers, such as Business Relocation Services, offer both long- and short-term storage solutions so your items are secure during the relocation.
You can relocate your business worry-free
When weighing your options between moving your business with or without the help of professional commercial movers Sydney, always prioritise the safety of your employees. If working with relocation experts means you're preventing safety risks, as well as damages to valuable work equipment, then it's a no-brainer decision.
If this post interests you, then keep reading one of our other posts: Guides To Consider When Relocating Business To New Facility