What Are The Benefits of Having Commercial Relocation Service?
Who says that commercial moving is not a difficult job to do? Getting on the right plan and making it into action can be really frustrating! You have to see as well if you need to rent short term storage units for your supplies and items. That's why having the commercial relocation service can bring convenience to you all throughout the process.
You may also consider hiring commercial movers because they can be a great help too! You can save yourself from getting stressed by letting them do the hard task. And at the same time, you can also guarantee a successful move for you and your office.
Contact us for a Free Quote on Your Commercial Relocation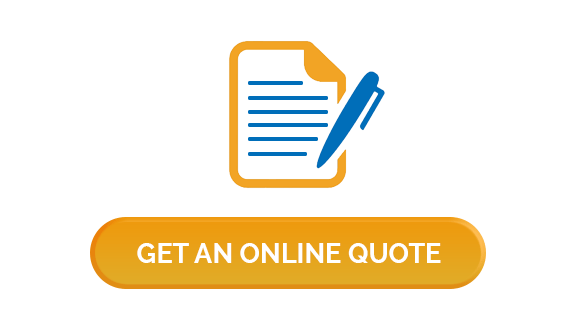 It isn't that bad to let other people handle your move. What's wrong is that you haven't considered other options to make the process less complicated. Having the commercial relocation service has lots of benefits that can offer you. Listed below are some of our favourite reasons why and how huge is the impact on your move.
5 Benefits of Having Commercial Relocation Service
1. Hassle-free Transition.
As we have mentioned above, it's the best decision to make when you choose to have the commercial relocation service instead of doing it with your employees. Unlike your plan, their team of experts may have a better strategy than yours. Why do you need to burden yourself with making plans when you can just get someone with experience to do it? Not only you are free from stress but also your employees as well.
2. No Need to Lease Equipment.
If you'll be needing to move heavy and big equipment, then you need to rent proper machinery for them. But if you choose to have a commercial relocation service, you no longer have to do it! Because it's already included on their services offered. Isn't it time-consuming if you prefer to do it manually?
3. Nothing Gets Overlooked with Commercial Relocation Service
There's a big chance you'll miss something when you do the move on your own! However, when you choose to hire professionals to help you, nothing will get left behind! They notice every single and little details and item that require to get relocated. You can also depend on them when it comes to cables or any electrical issues when the relocation takes place.
4. Employees won't Necessarily be Alone.
Yes, letting your employees help you with the move can be an awesome way to cut costs. But how sure are you that they can perform the right approach when moving equipment? It may be their first time doing it and there's a great chance they can make mistakes. Yet, with the assistance of experts in this kind of scenario, there's a possibility that your employees may get confident with their tasks.
5. Additional Workforce.
When you're not sure if the number of employees you have, then you may consider hiring more people. But it can't be a wise option if you're on a tight budget, right? Good thing, commercial relocation service can provide everything you need. From manpower to equipment, you can make sure that they can provide and give your demand as their customer.
Having a reliable moving company that can deliver an excellent job can be an immense help to you. Whatever kind of move you're going to have, whether it's a business, warehouse or office move, they can deal with it! So, if you want to have a smooth relocation, include your choice of hiring a moving company.
Want to get a smooth and hassle-free move?
Let the Business Relocation Services do that for you! We deliver exceptional services that are absolutely cost-effective. Give us a call today for more inquiries. Visit our blog section as well for more helpful articles and blogs.
If you like this post keep reading one of our other posts: Disadvantages of Business Relocation